How The COVID-19 Pandemic Affected How Funerals Are Held In Singapore
When COVID-19 hit Singapore in 2020, many industries were heavily affected – from entertainment to fitness. The funeral industry was no exception.
As information about COVID-19 wasn't readily available since it was a new virus, those in the funeral industry had to be prepared to hold more services for deaths related to COVID-19.
Also, wakes were required to be cut short and bodies of those who passed away due to COVID-19 had to be handled according to strict protocols so as to reduce the potential spread of the virus.
These protocols included double-bagging the bodies with sealed and leak-proof heavy-duty cadaveric body bags before placing them in airtight coffins. Those bodies were also not allowed to be sprayed, washed or embalmed so as to reduce contact.
Tighter Regulations At Funerals
With social distancing measures in place at the peak of the pandemic, the number of attendees at wakes was limited to 250 and they had to be divided into small groups of 20 groups or less.
Attendees had to sanitise their hands and take their temperature before they were allowed to enter the wake.
The immediate family of the deceased were also requested to minimise interactions with attendees.
Buffets and refreshments such as packet drinks and individually packed snacks were also not allowed to be served as this would result in people removing their masks.
Apart from that, live music and singing bands were not allowed. Unfortunately, this meant that some people weren't able to consider the wishes of their loved ones. For example, having hymns performed at a church funeral.
These regulations made it challenging for funerals to proceed as they typically would – usually stretching over a span of 5 days with mourners having the freedom to stick around and comfort each other, or share fond memories of the deceased.
Also, with group size limitations and shorter distance allowance for foot procession send-off, it was challenging to give the deceased a proper send-off.
While this might not have been ideal, it was the best they could do at the time.
Going Digital
With most local companies across various industries making the shift to go digital in the midst of the pandemic, Singapore's funeral companies had to do the same in order to adapt to the new normal.
After all, it was the only way to stay relevant and connect with people in the midst of lockdowns and heightened restrictions.
During this period, there was an increase in demand for livestream funeral services, so that those unable to be physically present at the last rites can still be there virtually and attend from the comfort of their homes.
Although it wasn't the same as actually being there, this was a solution for that challenging period, especially for some of these attendees, who were either vulnerable elderly or those with pre-existing health conditions.
On top of that, contact tracing was also done digitally via TraceTogether. Mourners who showed up to pay their final respects had to check in via SafeEntry – regardless of whether it was a void deck funeral or one held at a church.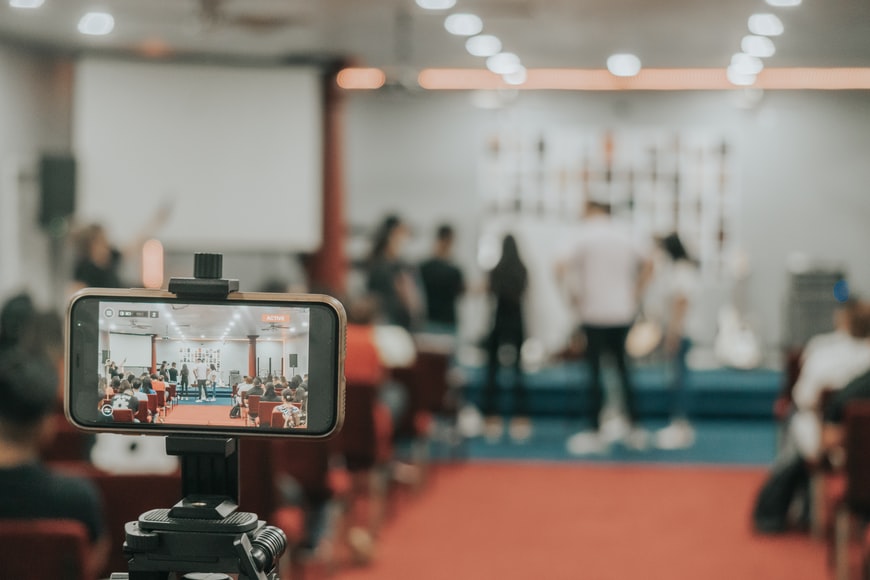 Moving Forward In An Endemic World
In light of the current restrictions easing up, funerals can now take up to 30 visitors each time and live music is now allowed, with the exception of wind instruments such as trumpets and conch shells.
Although the country is slowly and surely moving towards reopening, the future is unclear as the COVID-19 situation is constantly evolving and unpredictable.
Having said that, we have experienced funeral directors who are always ready to help you plan better during the ongoing pandemic.
As a one-stop funeral service company, we offer a range of services at affordable prices – from caskets to embalming and makeup. For those who specifically require religious rites from monks, nuns or priests, we've got you covered too.
Besides that, we constantly stay updated with the latest regulations for funerals so you don't have to worry about that and can instead focus on your comfort and healing during this challenging period.
We're Here To Get All Your Funeral Needs Sorted
At Simplicity Casket, we offer a wide range of affordable funeral services and funeral packages for families to ensure they give their loved one a heartfelt and dignified farewell.
Our funeral directors have the experience to help you to choose the right casket from our wide range of selections for an affordable, respectable and dignified burial
In addition, we can help prepare, arrange and conduct funeral wakes and handle every aspect of the funeral as well – from tentage and embalming to hearse and transportation as well as parlour hall bookings.
Do not hesitate to get in touch with us or call us at +65 6456 7423. We are open 7 days a week and 24 hours a day.