How To Choose An Affordable, Economical & Respectable Casket In Singapore
One of the most important aspects of funeral planning is the selection of the right funeral casket, one that is affordable, economical and respectable for families choosing to bury their loved one.
Funeral caskets can come in a variety of colours, materials and adornments that will affect how much you will pay for one. Thankfully, there are many beautiful selections in every price range from affordable to premium that you can choose from for a dignified burial of the loved one.
However, making this purchase during a difficult time of grief and vulnerability can get difficult, especially when you have a short timeline to make the purchase.
With this guide, we will take you through the steps to take to choose the best funeral casket possible for your budget for a sincere and respectable burial.
Choosing The Right Funeral Casket – 6 Things To Note
1. Your Budget
While cremations are cheaper, burials are more expensive due to the cost of a funeral casket which is much more costly than an urn.
Remember that apart from the funeral casket, you will also be spending money on the rest of the funeral arrangements. This includes the funeral wake, hearse transportation and preparation of funeral products for the loved one.
So a good step is to carve out a budget range for the funeral casket and share the information with your chosen professional funeral director. He or she will be able to determine the right funeral caskets for your viewing within your budget to save time.
2. The Religious Requirements
Certain religions will have unique needs and requirements for the funeral caskets. This could include the colour of the funeral casket as well as the need for above-ground burial in a crypt burial system.
Certain religions and families would also consider an environmentally-friendly burial which will affect the selection of coffins available.
It is recommended for you and your family to discuss the needs according to your loved one's religious beliefs or last wishes to ensure the funeral casket selection process is smooth.
3. The Casket Materials
While wood is the most common type of funeral casket material, there are many types of wood and finishes available. These include hardwood, metal, semi-metal, gasketed and eco-green caskets that families can choose from.
Today, simple biodegradable caskets are popular and can look very dignified and polished to provide the loved one with a highly respectable and yet green burial and inland ashes scattering.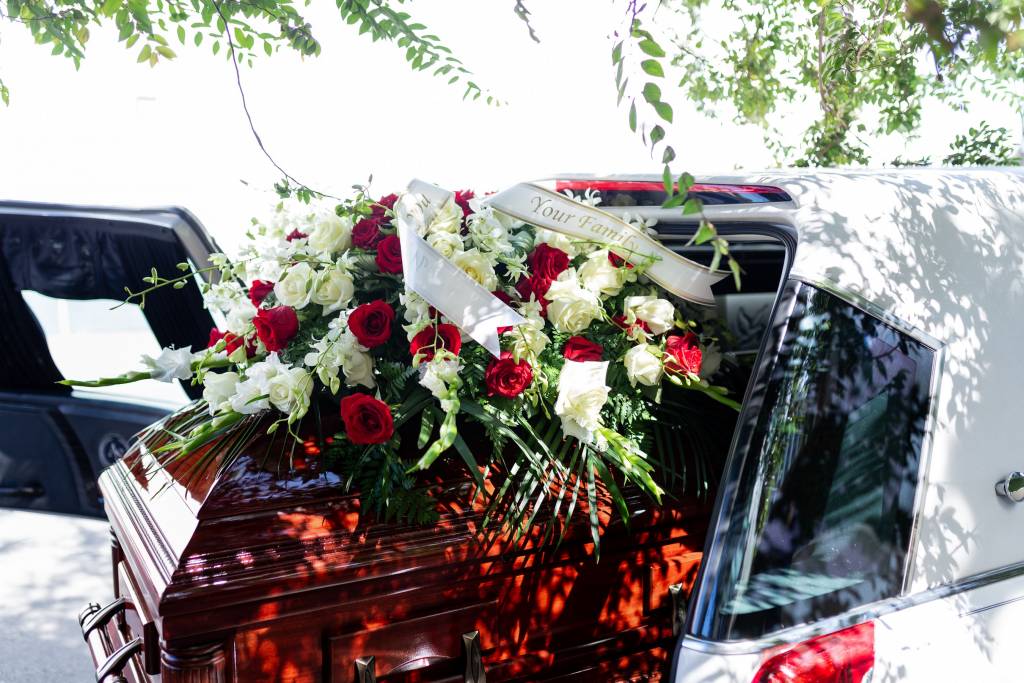 4. The Funeral Casket Interior
Most funeral caskets will come with a cloth lining, however, you can speak to your funeral professional director to tailor and customise it with a different material, texture and colour.
You can even personalise the interior with embroidered symbols that have meaning to your family or the loved one for that extra personal touch.
5. The Funeral Casket Size & Cemetery Requirements
Cemeteries in Singapore have requirements on the funeral caskets that can be allowed for burial. There could be funeral caskets that contain toxic or non-biodegradable materials that aren't allowed for burial.
In addition, your funeral casket has to fit your loved one as well as be the right size for burial in a Singapore cemetery. A funeral casket that is too big or too small won't be a good sight at all.
The best way to ensure your funeral casket fits both the cemetery and size requirements is to consult with a professional funeral director who can help you choose the right funeral casket during this difficult and challenging period.
6. Any Special Requirements Necessary
Sometimes, depending on your family's needs and wants, you might have special requirements for the funeral casket to personalise it even more.
These can be memory drawers built into the funeral casket for well-wishes, mementoes and heartfelt messages to be included.
This will require hardware installed within the coffin and will need to be tailored & customised.
Furthermore, certain funeral caskets can be tailored and customised for viewing as either a single couch or double couch, allowing the entire lid to be open for viewing.
All these will need to be communicated early to your professional funeral director.
Choose The Right Casket With Simplicity Casket
At Simplicity Casket, we offer a wide range of affordable funeral services and funeral packages for families to ensure they give their loved one a heartfelt and dignified farewell.
Our funeral directors have the experience to help you to choose the right casket from our wide range of selections for an affordable, respectable and dignified burial
In addition, we can help prepare, arrange and conduct funeral wakes and handle every aspect of the funeral as well – from tentage and embalming to hearse and transportation as well as parlour hall bookings.
Do not hesitate to get in touch with us or call us at +65 6456 7423. We are open 7 days a week and 24 hours a day.