How To Choose The Right Funeral Service In Singapore On A Budget
Talking about funerals, let alone planning for them, can be a difficult subject to tackle for many of us. But what most people are unaware of is just how costly the entire process can be. Planning ahead may save you not just a significant amount of money, but also the trouble of having to plan on your own as well.
If you are on a budget but still wish to hold a dignified ceremony for your deceased loved one, there are ways to have a memorable funeral that doesn't have to come at such a cost.
Here are some important factors to consider when planning an affordable funeral and a step-by-step guide on how to organise one.
Key considerations when choosing a funeral service

Conduct a background check
With the number of different funeral services in Singapore, it is easy to get overwhelmed by the various different options available. Spare some time to do your own research, conduct a quick background check for each service provider you come across, and go through some of their testimonials to see what previous clients have to say about their company.
Ensure that their services provided are within your budget and are aligned with what you have in mind for the funeral service.
If you know family members or friends who have done this in the past, ask them for advice and recommendations based on their personal experience.
Ask if personalised funeral services are allowed
For any person who has to go through the pain of putting their loved one to rest, they would want to create a personalised funeral service in honour of their legacy.
Personalisation can come in the form of a video compilation of your loved ones happiest moments, personal pictures displayed near the casket, and a specific genre of music to be played during the wake.
Since not all funeral companies in Singapore provide this particular service, check-in with the company beforehand if this is something they will be able to offer.
Determine the overall funeral cost
If your finances are tight, working out the total funeral costs is essential before moving onto the next step of planning. All funeral service providers in Singapore will be able to give you an estimate of the total costs of the arrangements upfront based on your budget and preferences.
The overall cost will include everything from the paperwork requirements, securing permits, refreshments and catering, transportation, and other package extras as well.
In the event that you are unable to afford an entire funeral service package, you can just pick the funeral home and request separate services that are more suited to your budget. Try to avoid unnecessary extras that you can source from more affordable vendors such as funeral flowers and memorial cards.
Steps to planning a funeral in Singapore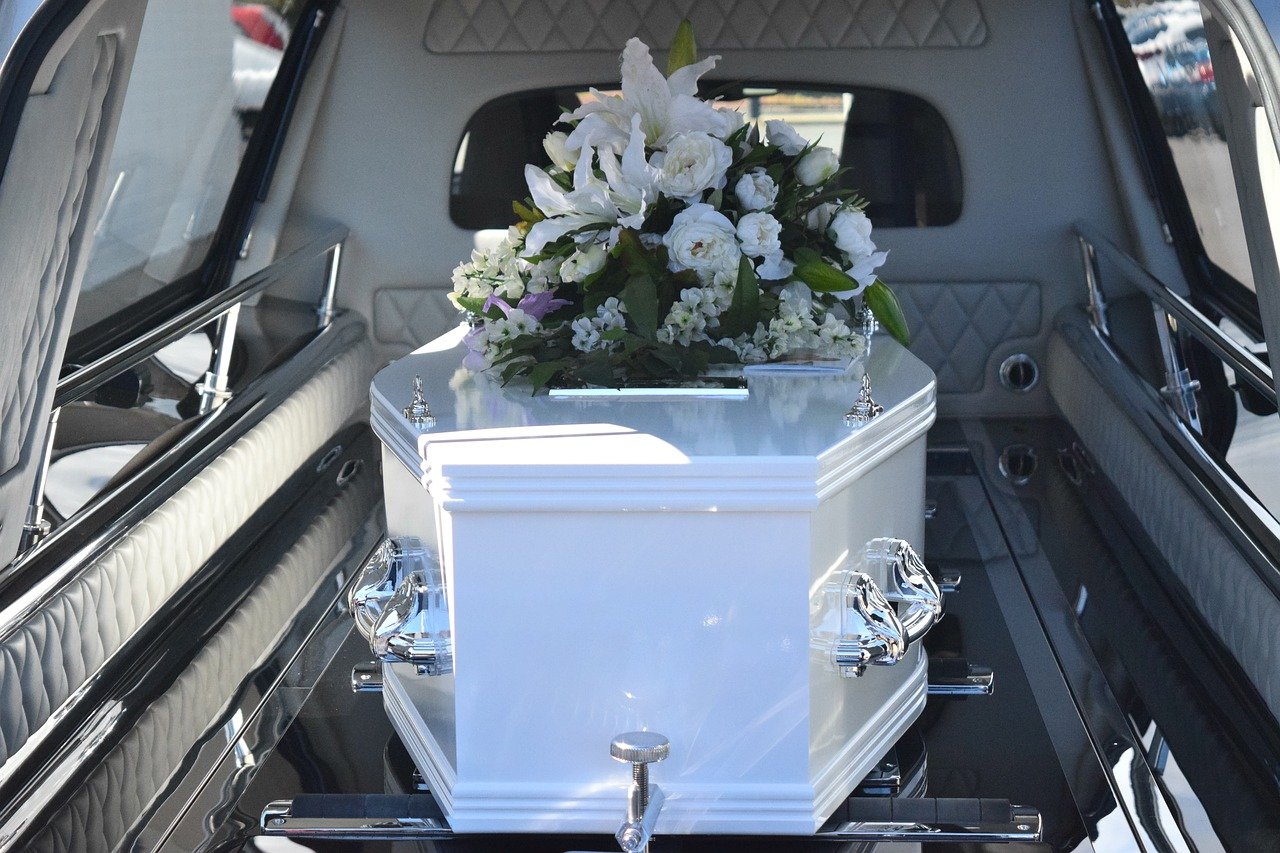 Step 1: Certifying the cause of death
Certifying the cause of death is always the first step in planning a funeral in Singapore. Within 24 hours, a Certificate of Cause of Death (CCOD) is required to register the death. This process is largely dependent on where the death took place — at home, at the hospital, or overseas.
For deaths that occurred at the hospital, the family can obtain the CCOD from the hospital right away. If your loved one passed away at home, you will need to call a family doctor or neighbourhood GP to certify the death. Charges for house calls range from S$200 to S$300, but may still vary.
However, if your family member passed away overseas, this will involve the relevant foreign authorities and will be a far more complex process.
Learn more about the procedures when dealing with the death of a loved one overseas.
Step 2: Registering the death
In Singapore, the law requires all deaths that have taken place in the country to be registered within 24 hours of death, regardless of citizenship. This can be done at the Registry of Births & Deaths or at any death registration centre.
For deaths in hospitals, registration may also be done at restructured hospitals as well except the Institute of Mental Health, National Cancer Centre, National Heart Centre, National Skin Centre, and the Singapore National Eye Centre.
Make sure to bring the following documents required:
Certificate of Cause of Death (CCOD)
Deceased's IC, passport or birth certificate
Informant's IC or passport
Once registered, a death certificate will be issued, which is essential when engaging a funeral director.
Step 3: Consider the method of disposition
Depending on your religious requirements, the price of cremation and burials vary depending on the cemetery plots and crematoria.
The price of cremations depend on the chosen location — there are a total of three crematoria in Singapore: government-owned Mandai Crematorium and privately-owned crematoria Tse Toh Aum Temple and Kong Meng San Phor Kark See Monastery. Families who are tight on funds often opt for Mandai Crematorium between the three as it is the most economical choice.
On the other hand, Muslim, Jewish, Parsi, Bahai and Ahmadiyya Jama'at cemetery plots normally cost far less than Christian, Chinese and Hindu ones.
Ensure that you have discussed this step with your immediate family and have taken the deceased's final wishes into consideration.
Step 4: Arranging the wake or funeral
Once you have engaged a funeral service provider, they will take care of all the necessary planning from start to finish—submission of paperwork and legal documents, the arrangement of transportation, and everything else in between.
After everything has been finalised, remember to inform the friends and loved ones of the deceased on the details so they may pay their final respects.
Step 5: Preparing for the burial or cremation
Regardless of your chosen method of disposition, your funeral director can assist you with booking a slot for the burial or cremation of the body. All they will be needing is the NRIC of the deceased and next-of-kin as well as the Original Death Certificate.
Funeral services made simple and affordable
Being tight on money is nothing to be ashamed of. When in doubt, don't be afraid to crowdfund from your friends and family to seek help in covering the funeral costs.
But here at Simplicity Casket, we are a one-stop solution specialised in providing affordable funeral planning for families in Singapore. With fairly-priced packages for all types of religions and personalised services, you can be at ease as we take care of one of the greatest and most responsible gifts you can give to your deceased loved one.
Get in touch with us to learn more about our various services and packages, and how we can help you in the best way.