How To Work With A Funeral Director In Singapore To Choose The Best Package
Planning for the funeral of a loved one can be a complicated process, especially during this delicate period of grief and sadness.
Thankfully, there are professional funeral directors available that can assist you with funeral arrangements and walk you through the process.
However, to arrange a funeral that is dignified, heartfelt and memorable, it is important to work together with your funeral director to ensure all your needs are met and within budget.
Here are some tips on how to effectively work with your funeral director and what you will need to prepare.
Inform The Funeral Director On Your Budget
Sharing your exact budget with your funeral director is a good first step in setting expectations on what you can afford.
With this information, he or she will be able to benchmark the services that can be provided at that price range.
This also allows your funeral director to start giving you advice on certain aspects of the funeral which are non-essentials to cut back on should your initial requirements go over your budget.
Share Details Of Your Loved One With Your Funeral Director
Every individual is special and understanding their last wishes and preferences is key to ensuring a unique funeral and memorial for your loved one.
This includes if your direct burial or cremation is more suitable for your loved one's final wishes as well as the religion and beliefs your loved one has.
This information will help your funeral director propose the right type of funeral packages available that will cover the right religious rites, backdrop and arrangement suitable.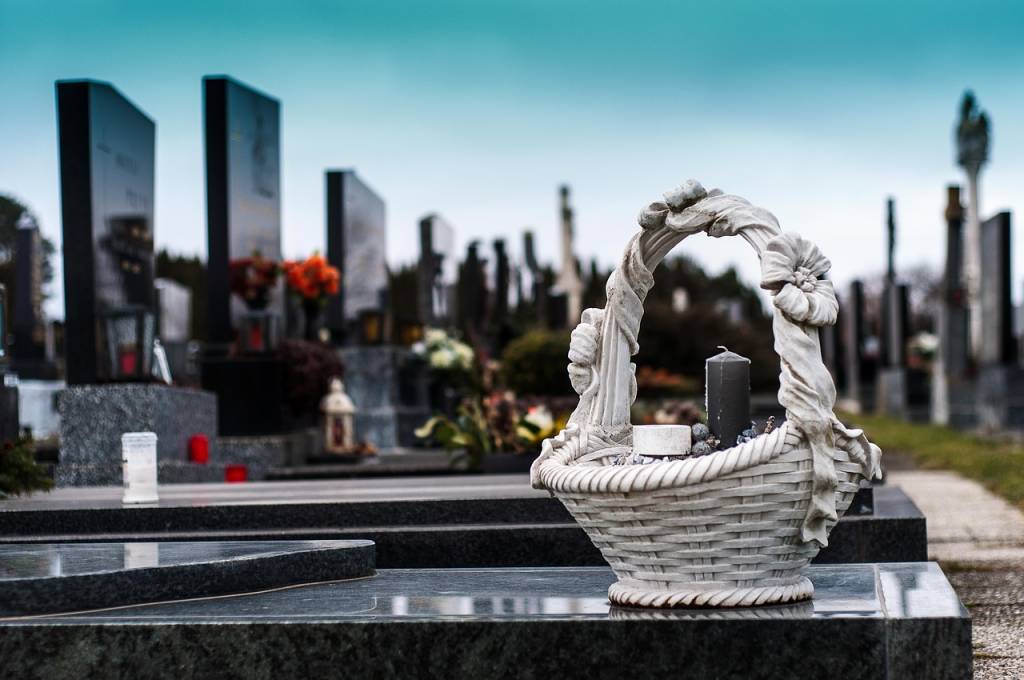 Share Your Choice On Cremation Or Burial
Once you have decided on cremation or burial, share with your funeral director your selection.
Alternatively, if you are unsure which is the best option, he or she will help you book a slot for the preferred method of the final disposition.
Moving forward, this information will help your funeral director guide you through the options for either an urn to contain the ashes or a casket for your loved one's body.
Following this, your funeral director can then assist you with the selection of the final resting place, a cemetery for burial and a columbarium niche for the cremated remains.
Determine The Venue Of The Funeral Wake
Whether you decide to hold the funeral wake at a HDB void deck, at a private indoor space or our funeral parlour, informing your funeral director of your selection will help better prepare the arrangement.
The venue not only will determine the pricing of the funeral package, but it will also determine the transportation arrangements for your loved one from the funeral home to the location of the funeral wake.
In addition, you will also want to discuss key details surrounding the funeral wake itself that include:
The number of funeral assistants needed
The music and prayer choice
The number of visitations possible
If it will be an open or closed casket affair
Share With Your Funeral Director If There Are Any Special Needs Required
Sometimes the unforeseen might happen that will require special arrangements. One example is if your loved one passed on in a foreign country and international repatriation back to Singapore is required.
The process will involve an extensive amount of steps and preparation. Informing your funeral director of this situation will help him or her in contacting the relevant authorities and arrange for your loved one to be transported back to Singapore in a proper, timely and dignified manner.
Additionally, you might also have special requests such as a gemstone service where your loved one's ashes are transformed into a gemstone keepsake. Informing your funeral director early will assist him with making the right preparations early.
Let Our Professional Funeral Directors Guide You Through The Process
At Simplicity Casket, we are dedicated to providing families in Singapore with professional and patient funeral directors committed to holding a dignified and affordable funeral for your loved one.
From, pre-funeral, funeral and repatriation services, we have everything to ensure your loved one is taken care of every step of the way.
We also have a wide range of funeral packages to suit various religious funeral needs that includes Roman Catholic, Christian, Hindu and Buddhist packages.
Don't hesitate to reach out to us and allow us to help you lift that weight off your shoulders during the planning process.